What Causes Mold and How To Prevent It
5/22/2022 (Permalink)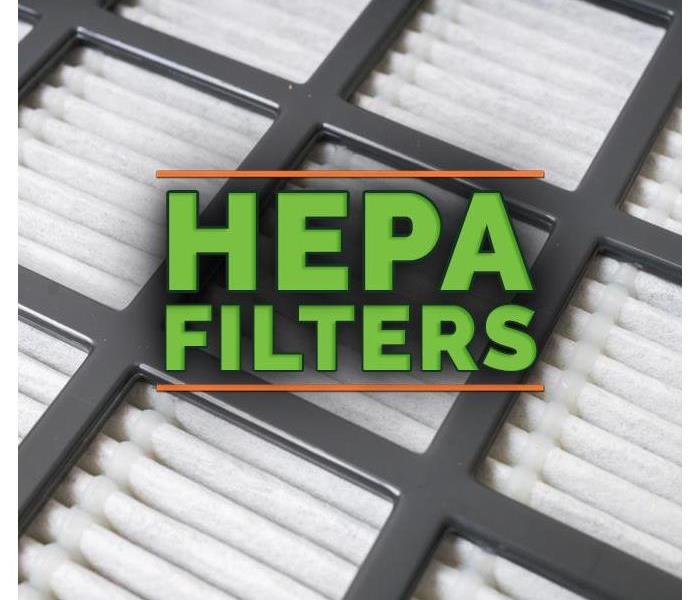 HEPA filters are rated to remove 99.9% of particles .03 microns in size from the air that passes through.
Keeping Your Business Mold- Free
Mold growth is a very common problem in commercial buildings, but many business owners still have questions about it. It is important to understand the causes of mold and the preventive measures you can take to keep your business protected.

Mold Causes
One of the most common questions about mold is what causes it. Mold spores are nearly everywhere, but several conditions must be met before the spores can turn into an infestation. The following are the three elements that must be present for mold to thrive:
Most indoor locations are warm enough for mold growth, and most places have food and water sources. The ubiquity of these elements is what makes mold growth such a common problem.

Mold Prevention
Although a professional restoration service could quickly address a mold problem at your Clear Lake, TX, business, it is always better to prevent the issue in the first place. As mentioned above, the factors necessary for mold to grow are extremely common. This may make you feel like mold is inevitable, but it is possible to control at least one of the elements: water. Clean up spills as they happen. Standing water is a major risk factor, so address water damage as quickly as possible, preferably within 24 hours. Although you may not be able to see the moisture, high humidity can foster a mold infestation. Keep indoor humidity below 50%. You may need to run a dehumidifier in particularly damp areas.
Additionally, decreasing the mold spores present helps reduce the likelihood of an infestation. Air purifiers with HEPA filters trap spores before they have a chance to grow. Carpet cleaning removes spores that have become trapped in the fibers.
Although the conditions necessary for mold growth are very common, it is possible to prevent serious problems by taking preventive measures. Reducing the moisture and mold spores present in the building goes a long way toward keeping your business mold-free.