Responding to Fire Alarms in Your Home
6/21/2022 (Permalink)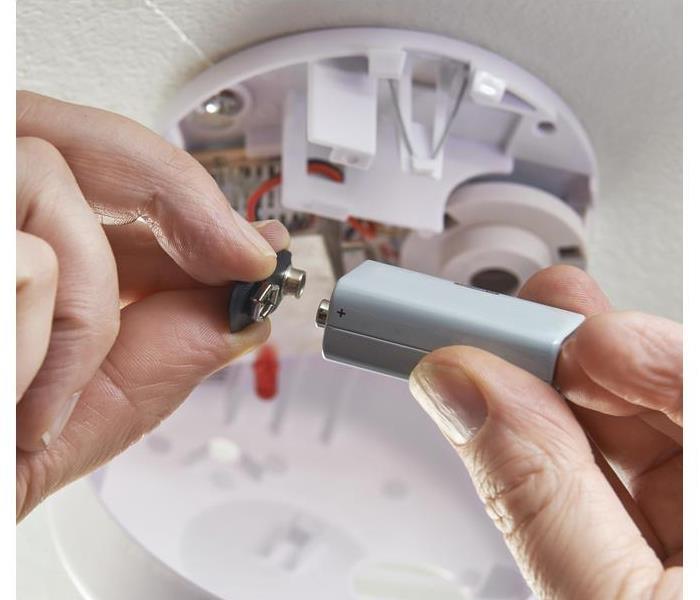 You should change the batteries every six months to ensure that you'll be alerted if there's a fire.
Fire alarms are essential in every home, and they serve as a warning system in the event of a fire. When the alarm goes off, you need to know what to do. The damages can be costly, so take the necessary precautions to protect yourself, your family, and your belongings.
Know the Fire Alarm Types
Your home will have at least one of several different types of fire alarms. Here are some possibilities and how they work:
Smoke detectors alert you of a possible fire once the smoke concentration exceeds a threshold.

Heat detectors detect temperature changes associated with fires.

Carbon monoxide detectors will go off in the presence of carbon monoxide gas.


Take Precautionary Measures
Be aware of which kinds of fire alarms are in your home and test them regularly to ensure they work effectively. To do so, press the test button on the alarm or use a testing device. You should change the batteries every six months to ensure that you'll be alerted if there's a fire. This process is as simple as removing the cover of the fire alarm and replacing the batteries with new ones. You may also consider replacing the backup battery as well.

Protect Yourself
Your safety should be your number one priority. When the alarm goes off, stay calm. If possible, address the cause of the alarm going off. If you are in an apartment complex, follow the evacuation procedures. Don't stop to gather belongings. If the fire department arrives, make sure to follow the given instructions.

Assess the Damage
If you suspect that there may be smoke damage, you should call a fire damage restoration service in Nassau Bay, TX, for a proper evaluation. These professionals will assess the situation and make necessary repairs to ensure that your home is safe from further damage. You may also consider filing an insurance claim to cover repairs and losses.
Knowing what to do when your fire alarm goes off will help you mitigate damage and understand the best way to protect yourself and your home.