Tips for After the Flood
4/11/2018 (Permalink)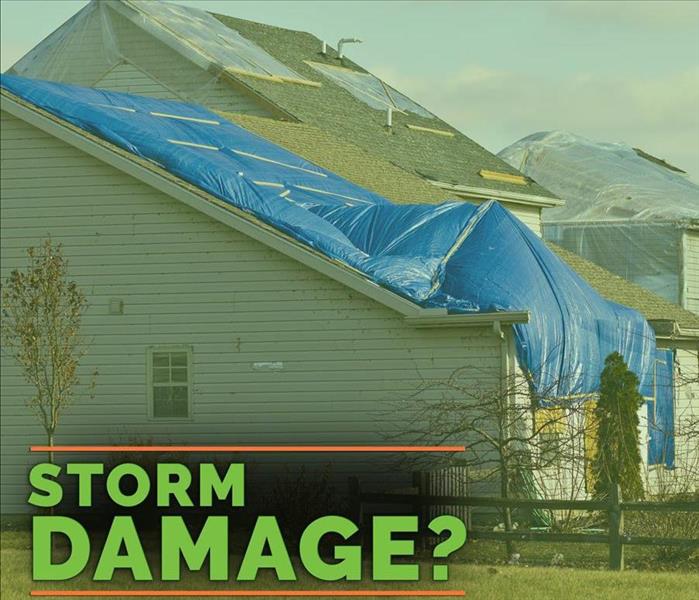 Severe storms such as hurricanes and tidal surges can create a lot of havoc. Flooded houses, washed out roads, and downed power lines are just a few examples of the destruction that these storms can cause. Once the worst of the storm is over, it's important for homeowners in Clear Lake, TX, to be smart about flood water and other hazards while dealing with the analysis and restoration of their destroyed homes. Here are a few things you should be aware of before getting ankle-deep in the recovery process.

Don't Return Immediately

Once the rain has stopped, it might be tempting to return as soon as possible to assess your home's damage. However, this could be a dangerous move if the weather is still erratic or if the area where you live is currently hazardous. Before you return, here are a few suggestions:

• Wait until authorities indicate that the flooded area is safe
• Stay away from power lines or trees that have fallen
• Watch the news for any updates or warnings

Wait until it's safe to return to your home so you can reduce the risk of getting injured.

Avoid Flood Water

If you are dealing with a flooded home, there is likely to be a few low areas that are still submerged in water. Do not come in direct contact with this water because it can contain sewage and harmful pollutants that could harm your wellbeing. Being exposed to unsanitary water can lead to serious health issues or infection, so be sure to wear protective clothing.

Discard Contaminated Possessions

Once you've re-entered your home and started the restoration process, be sure to get rid of any furniture or possessions that were exposed to flood water. Unless thoroughly cleaned, these items are dangerous. Be sure to either dry clean or discard any contaminated items of clothing so that harmful pollutants do not come into direct contact with your skin.

You may want to contact a professional company to help you assess the water damage, remove debris, and sanitize your home. By following these tips, you can be safest while dealing with any storm's aftermath. For more information about storm damage, visit http://www.SERVPROclearlake.com.